More Aquaculture has today three certified aquaculture farms on the Izmir coast, one of Turkey's most productive waters along the Aegean Coast, with a capacity of 3350 tones/year. Proved to be environmentally sensitive with certification from ISO 14001 and GLOBALGAP "Environmental Management Systems", More Aquaculture sustains traceability and control by digital recording of all production stages from hatching to harvesting. More Aquaculture conducts feeding operations by automatic feeders and uses environmentally friendly extruded feeds of high-tech production.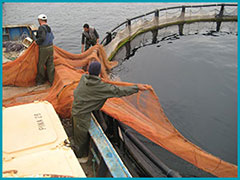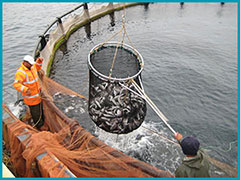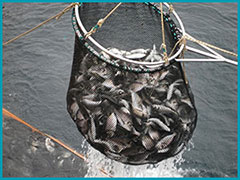 More Aquaculture uses the cutting-edge production technology in its processing and packaging facilities with a capacity of 5200 tones/year. All the production cycle for fish farming from fry delivery to distribution is monitored and measured by ERP software and More Aquaculture is the first in Turkey to accomplish Traceability in Fish Products in chain markets.

More Aquaculture is endowed with the state-of-the-art-technology to include Marel grading line, Pisces descaling and fillet line, and Marel IQF machinery and keeps each production stage under control with expert aquaculture professionals and food engineers. More gives particular importance to production efficiency and continuous improvement committing to its consumers a more secure and healthy way of fish delivery by hygienic means.